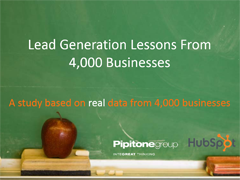 Lead Generation eBook
Ever wondered if lead generation can make a difference for your business? This eBook is based on real data from 4,000 businesses that used lead generation techniques.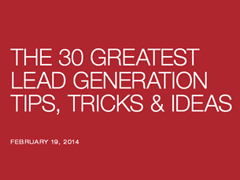 The 30 Greatest Lead Generation Tips
What makes the best lead-generating content? What drives killer landing page performance? How should you create offers that are impossible to ignore? Get the answers to those questions and more with this free e-Book.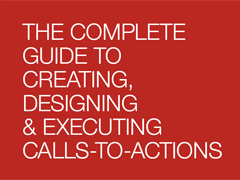 The Complete Guide to CTAs
You've lead the horse to water, now give him a call-to-action. From creative copy to visual design, this free e-book will help you create CTAs based on prospects' behavior, develop them for specific campaigns and determine where they belong on the page.